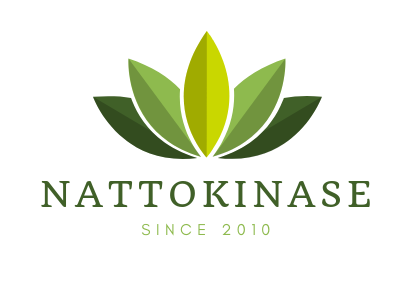 Unknown
: Using Twig_Autoloader is deprecated since version 1.21. Use Composer instead. in
/customers/2/d/8/nattokinase.be/httpd.www/system/library/template/Twig/Autoloader.php
on line
30
Unknown
: Using Twig_Autoloader is deprecated since version 1.21. Use Composer instead. in
/customers/2/d/8/nattokinase.be/httpd.www/system/library/template/Twig/Autoloader.php
on line
30Unknown
: Using Twig_Autoloader is deprecated since version 1.21. Use Composer instead. in
/customers/2/d/8/nattokinase.be/httpd.www/system/library/template/Twig/Autoloader.php
on line
30
Nattokinase 1 verpakking
Model:
005-2221
Beschikbaarheid:
Op voorraad
Nattokinase is een voedingssupplement dat zorgt voor een gestroomlijnde bloedcirculatie in uw lichaam. Met één (1) verpakking Nattokinase (30 capsules) zorgt ervoor dat bloedproppen geen kans meer krijgen om problemen te veroorzaken in uw lichaam.Naast het verwijderen van de bloedproppen zorgt Nattokinase ervoor dat het cholesterolsynthese verlaagt en dus ook de cholesterol.

Hart en Vaatziekten zijn wereldwijd nog altijd de grootste boosdoener van het aantal sterfgevallen. Vaak beginnen wij mensen pas met maatregelen nadat er complicaties zijn opgetreden. Dit kunt u voor zijn door op regelmatige basis Nattokinase te gebruiken. Hoelang wacht u nog met het opfrissen van uw hart en vaatstelsel? 1 verpakking Nattokinase is goed voor 1 maand gebruik.
Wat maakt Nattokinase zo uniek:
✔ Verbetert de doorbloeding en circulatie.
✔ Lost op natuurlijk wijze bloedstolsels op.
✔ Hoog gedoseerd : 5000 FU per capsule.
✔ Verlaagt uw cholesterol.

Referenties:
* Ik gebruik Nattokinase puur preventief. Ik voel me er prima bij en merk ook dat ik energieker ben. Daarnaast is mijn cholestorol de laatste jaren gedaald. van: Ann Claessens, Turnhout

* Sinds mijn opname ben ik Nattokinase gaan gebruiken. Ik wil geen medicatie slikken en met Nattokinase 5000FU neem ik dagelijks een voedingssupplement dat voor mij perfect werkt. Erg blij mee! van: Andre de Boer, Purmerend

Gebruik:
De aanbevolen dosis is 1 tot 2 capsules per dag of volgens voorschrift van een arts. Best in te nemen met een glas water (250ml) minimum 30 minuten voor uw nachtrust. De dagelijkse aanbevolen dosis niet overschrijden. Gelijktijdig gebruik van Nattokinase met bloedverdunnende geneesmiddelen (anticoagulantia) gebeurt het best onder controle van een arts of deskundige.

Een voedingssupplement mag niet als vervanging van een gevarieerde en evenwichtige voeding en gezonde levensstijl worden gebruikt.

Waarschuwing:
Bij gekende overgevoeligheid voor een ingrediënt, Nattokinase niet gebruiken. Buiten het bereik houden van kinderen. Product koel en droog bewaren.

Ingrediënten:
Natto extract 500mg

Eventuele bijwerkingen:
Voor zover bekend veroorzaakt Nattokinase geen bijwerkingen in de aangegeven dosering

Contra-indicaties:
Nattokinase behoort tot de trombolytica en mag niet worden gebruikt bij personen met een verhoogd bloedingsrisico.

Extra informatie:
Dosering: 1 tot 2 capsules per dag
Inhoud per verpakking: 30 capsules van 500mg

Voedingssupplement - Nahrungsergänzungsmittel - Food Supplement - Complément Alimentaire - Supplemento Allimentaria.
Unknown
: Using Twig_Autoloader is deprecated since version 1.21. Use Composer instead. in
/customers/2/d/8/nattokinase.be/httpd.www/system/library/template/Twig/Autoloader.php
on line
30