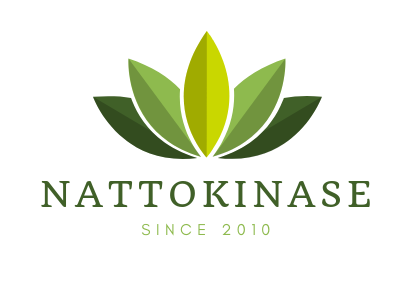 Unknown
: Using Twig_Autoloader is deprecated since version 1.21. Use Composer instead. in
/customers/2/d/8/nattokinase.be/httpd.www/system/library/template/Twig/Autoloader.php
on line
30
Unknown
: Using Twig_Autoloader is deprecated since version 1.21. Use Composer instead. in
/customers/2/d/8/nattokinase.be/httpd.www/system/library/template/Twig/Autoloader.php
on line
30Unknown
: Using Twig_Autoloader is deprecated since version 1.21. Use Composer instead. in
/customers/2/d/8/nattokinase.be/httpd.www/system/library/template/Twig/Autoloader.php
on line
30
Matcha Latte
Matcha Latte is een sensatie onder de Matcha en koffie drinkers. U hoeft nu dus niet meer de deur uit naar een bar of cafe om Matcha Latte te maken. Voortaan doet u het thuis voor uzelf of vrienden.

Voordelen Matcha Latte:
✔ 1 kop Matcha staat gelijk aan 10 koppen groene thee.
✔ Remt het hongergevoel. Detox & Dieet!
✔ Energie booster & intense rust.

Bereiding:
1. Schep een halve theelepel (of 1 gram) matcha thee uit in een glazen kommetje. Breek het poeder met een klopper (in Japan wordt een traditioneel bamboe kwastje gebruikt) zodat er geen klonters zijn.

2. Voeg zo'n 80ml heet water (niet kokend!) toe. Klop het geheel in een M- of W-vorm tot er schuim vormt. Drink het rustig op (maar zorg wel dat je thee op is voordat het poeder zich op de bodem begint af te zetten.)

Voorwaarden:
- Ontvang 100 spaarpunten per verpakking. Bij 500 spaarpunten ontvangt u een gratis verpakking.
- Voor 23.00 uur besteld, morgen in huis.
- Verzekerde verzending met handtekening.

Verpakking:
Inhoud: 50 gram
Goed voor 40 á 50 koppen Matcha

Matcha kwaliteit:
Jaarlijks reist onze inkoper naar Japan om de beste theebladeren te selecteren en in te kopen. De eerste pluk van de groene theebladeren is altijd in Mei of Juni. Dit hangt af van het weer in die periode. Het juiste moment van overschaduwen en plukken is enorm belangrijk voor de kwaliteit. Green Life Investments koopt grote hoeveelheden theebladeren in en slaat deze in een apart gemaakte ruimte op. In deze ruimte kunnen we de bladeren tot maximaal 3 jaar bewaren. We zorgen er uiteraard voor dat we voldoende bladeren hebben voor één jaar productie. Het voordeel van deze grote inkoop van de eerste pluk is dat we altijd dezelfde kwaliteit kunnen garanderen. Veel concurrenten, als deze hun Matcha al in Japan halen, zijn afhankelijk van het seizoen waarin ze bestellen. De kans is dus groot dat wanneer andere aanbieders in November Matcha bestellen ze Matcha krijgen uit de tweede of zelfs derde pluk. Green Life Investments heeft daar geen last van en zorgt hierdoor voor een structurele kwaliteit van uw Matcha.
Unknown
: Using Twig_Autoloader is deprecated since version 1.21. Use Composer instead. in
/customers/2/d/8/nattokinase.be/httpd.www/system/library/template/Twig/Autoloader.php
on line
30